Top Music Producer for Hire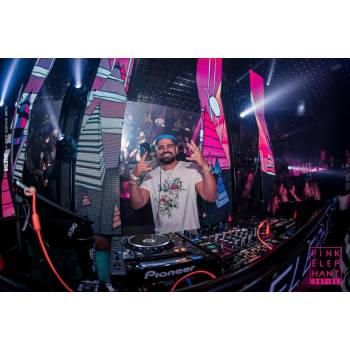 Music producers are extremely important in the current music scene. Producers play an integral role in the songwriting and recording process, creating the overall sound of the song and helping to bring the artist's vision to life. Producers are also responsible for selecting the right musicians and engineers to work on the track, as well as adding effects and mixing the final product. They are the unsung heroes of the music industry, and without them, many of today's biggest hits wouldn't exist. 
It is very important to look for the top music producer for hire, as the producer will be the one who will shape the sound of your music and determine its success. A good producer will help you create the best possible sound for your music, and will work with you to help you reach your goals. A great producer can also help you to market and promote your music. 
Would you like a quote or get in touch about Top Music Producer for Hire?
What to consider when looking for the top music producer for hire? 
When it comes to music production, we must consider that the music industry is very demanding, after all, winning over the public is not such an easy mission. That is why we see so many artists and only a few of them make it to the top of the charts. All this is the result of a good music producer. To better define and help you choose the top music producer for hire, we have listed some points below: 
1. Experience: Look for a music producer with extensive experience in producing the type of music you are looking for. Ask for references and listen to samples of their work. 
2. Collaboration: A top music producer for hire should be able to collaborate with you to create the best product. Look for someone who is open to providing feedback and willing to work with you throughout the production process. 
3. Budget: Make sure the producer you are considering is within your budget. Get a clear understanding of their fees and any additional costs that may be involved. 
4. Technology: Make sure the producer has access to the latest technology and equipment. This will ensure that the finished product is of the highest quality. 
5. Professionalism: Look for a producer who is professional and reliable. Ask for references and make sure that they are willing to sign a contract with you. 
DJ Tovitz is the top music producer for hire 
DJ Tovitz has an established career as a DJ and music producer. The DJ has worked on the composition and production of hit songs in partnership with big names in Brazilian funk. The song "bumbum Artista" composed in partnership with Naldo, Buchecha, Mc Sapão and DJ Tovitz is one of the favorites of funk lovers. 
Certainly, DJ Tovitz holds an important position as a top music producer for hire, both for Brazilian artists and artists from other countries. DJ Tovitz has been pursuing an international career since 2016, but his trajectory is more than a decade old. Besides being top music producer for hire, the DJ has participated in important performances with some international musical celebrities, such as Kid Ink, Ot Genesis (Miami), Bow Wow, Dj Khaled (Miami), Ja Rule, Ne-Yo, Soulja Boy, Black Eyed Peas, Baby Boy Da Prince, Kaskade And A-Trak. Ensure the success of your music with DJ Tovitz, for sure he is the top music producer to hire.
O texto acima "Top Music Producer for Hire" é de direito reservado. Sua reprodução, parcial ou total, mesmo citando nossos links, é proibida sem a autorização do autor. Plágio é crime e está previsto no artigo 184 do Código Penal. – Lei n° 9.610-98 sobre direitos autorais.