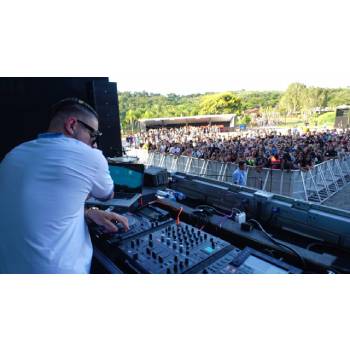 Rap is a style of music that has had a major influence on contemporary music, especially in the genres of hip-hop, R&B, and pop. The style of rap is characterized by a strong and aggressive delivery of rhyming lyrics over a beat. It became popular in the late 1970s and early 1980s, and has since become a major influence in many popular music styles. Rap lyrics often focus on themes such as politics, social issues, and pop culture. Rap has been cited as a major influence in the development of many contemporary genres, including EDM, trap, and Latin trap. 
A Rap DJ is a type of Disc Jockey who specializes in playing rap music. They are responsible for curating playlists, mixing songs, and entertaining audiences with their music selections. Rap DJs are important to the music style as they provide a platform for emerging and established rappers to showcase their music and develop their fan base. Also, they provide an avenue for rap fans to discover new music and explore the genre. 
The function of a rap DJ is to provide the beat or instrumental track for the artist to rap or sing over. The DJ may also be responsible for mixing, scratching, and cutting up different samples to create a unique sound. Additionally, a rap DJ often serves as a hype man for the rapper, getting the crowd excited and engaged before and during the performance. 
Would you like a quote or get in touch about Rap Dj?
Professional rap DJs for parties 
A professional rap DJ can be an important part of any party, as the right DJ can provide the right energy and atmosphere to make the event a success. A professional rap DJ will know what songs to mix, when to transition, and how to create a unique experience for the guests. They can also be a great source of entertainment, as they will often work the crowd and keep the energy alive. 
The experience of the audience with the presence of a professional rap DJ can be an unforgettable one. A professional rap DJ can create an atmosphere of excitement and energy in the room that can draw the audience in and keep them engaged throughout the entire event. They will be able to mix and scratch the music to create unique and interesting sounds, as well as provide a selection of music that appeals to the taste of the crowd. The DJ can also use their microphone to hype up the crowd and encourage them to dance and enjoy the party. 
Choose to hire the best rap DJ and get your party in the hype 
If you want to hire the best rap DJ for your party, a great place to start is by doing research online to find DJs who are experienced and specialize in playing rap music. DJ Tovits is the ideal artist to play at your party for several reasons: 
1. He has a wide range of music genres: DJ Tovits is an experienced DJ who is well-versed in a variety of different music genres, from Open Format and hip-hop to Brazilian Funk and Reggaeton music. He can cater to any musical taste and create an atmosphere that will keep your guests entertained. 
2. He is experienced and professional: DJ Tovits has been DJing for over a decade, and he knows how to read the crowd and keep the party going. He is reliable and always arrives on time, prepared to deliver a high-quality performance. 
3. He has the best equipment: DJ Tovits uses only the highest-quality equipment, ensuring that your guests will be able to hear and enjoy every song. He is also equipped with a light show and smoke machine to help create an exciting atmosphere. 
4. He is affordable: DJ Tovits is an experienced professional, and yet his rates are still very affordable. You can be sure that you are getting a high-quality performance at a great price. 
O texto acima "Rap Dj" é de direito reservado. Sua reprodução, parcial ou total, mesmo citando nossos links, é proibida sem a autorização do autor. Plágio é crime e está previsto no artigo 184 do Código Penal. – Lei n° 9.610-98 sobre direitos autorais.