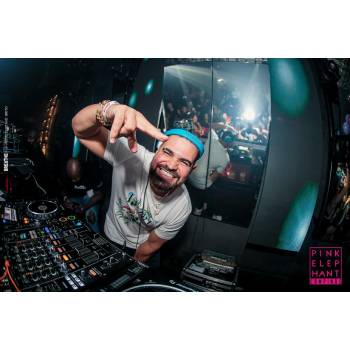 Music is an important part of society because it has the power to create emotional connections between people, to create a sense of belonging and to bring people together. Music can also have a positive effect on mental health, providing a means of relaxation, stress relief, and emotional release. It can also help people to express themselves in a creative way, to express their emotions, and to explore their identity. Additionally, music can be educational, inspiring, and help to shape culture. 
Music and a DJ are essential to creating an enjoyable and lively atmosphere at a party. Music can set the tone of the event, from the background music playing during conversations to the upbeat tunes that will get people dancing. A DJ Party can help curate a playlist that will keep the party energized, as well as provide other services such as sound equipment and lighting. A DJ can also keep the party going by interacting with the crowd, playing requests, and helping to create an exciting atmosphere. 
In this article, we will go over the main function of a DJ Party and its importance for the success of an event. 
Would you like a quote or get in touch about Dj Party?
There is no successful party without a good DJ 
A DJ (Disc Jockey) is a person who plays pre-recorded music for an audience, often selecting and mixing the music to create a unique experience for the listener. DJs may also perform live by mixing together different sources of music and sound. The presence of a DJ party is essential to make the moment fun and special for several reasons in which I would like to list below: 
1. A DJ Party can provide the perfect soundtrack for the moment. Whether it's a romantic slow jam or a high-energy dance track, a DJ has the experience and the music library to provide the perfect music for the moment. 
2. A DJ can keep the energy of the party going. By mixing songs and playing a variety of music, a DJ can ensure that the energy of the party never dips and that guests never get bored. 
3. A DJ Party can create an atmosphere. By adding lighting and effects to the music, a DJ can create a unique atmosphere that fits the occasion. 
4. A DJ can engage with the crowd. By interacting with the guests and getting them involved in the music, he can keep the party lively and help create a connection between the guests. 
5. A DJ can help create memories. By playing songs that are special to the guests and creating a fun atmosphere, a DJ Party can help create memories that will last a lifetime. 
DJ Tovitz has a wide experience being the best reference to play at your party 
DJ Tovitz is a music professional recognized among the top names in Open Format and Hip Hop styles. The Brazilian DJ started his international career in 2016, but his history as a DJ and music producer is over a decade old. His talent goes beyond Open Format and Hip Hop styles, passing also through reggaeton and Brazilian funk. The DJ Party has performed in numerous venues throughout the United States, including Miami, New York, Washington, Chicago, Dallas, Florida, Alabama, Philadelphia, New Jersey, Houston, Las Vegas, and many other places. 
Hire the best DJ for your party and guarantee your guests a unique and fun experience with the hits of the moment played by the most exciting DJ Party on the scene.
O texto acima "Dj Party" é de direito reservado. Sua reprodução, parcial ou total, mesmo citando nossos links, é proibida sem a autorização do autor. Plágio é crime e está previsto no artigo 184 do Código Penal. – Lei n° 9.610-98 sobre direitos autorais.