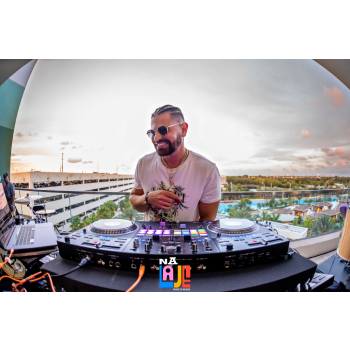 A DJ rental for party is a service that provides DJs and audio equipment to the event. This service can include everything from the DJ to the lighting and sound equipment. It can be essential for the success of an event, as it can provide the perfect atmosphere and music to create a memorable experience for guests. Professional DJs can help to create the right mood and atmosphere for any kind of event, from a wedding to a birthday party. They can also ensure that the music selection is appropriate for the event and the guests. 
Playing music at a party is very important as it helps create a fun and lively atmosphere. Music can set the tone for the entire event and can help people to relax, have fun, and get in the party mood. Music can also be a great way to break the ice between guests who don't know each other. 
Would you like a quote or get in touch about Dj Rental for Party?
Why should we hire a professional DJ rental for party? 
Hiring a professional DJ rental for party is a great way to ensure your event is successful. A professional DJ rental will have the experience, knowledge and equipment to provide an exciting and entertaining atmosphere for your guests. They will be able to provide the best sound system for your event and know how to keep the crowd engaged. Professional DJ rental for party also have access to a wide variety of music and can customize the music to fit the theme of your event. Furthermore, they can create a memorable experience that your guests will talk about long after the party is over. Here are 4 reasons why you should hire a professional DJ rental for party: 
1. Professionalism – A professional rental party DJ will have the experience and skill to ensure your event runs smoothly and efficiently. They will be able to provide the right music and atmosphere for your event, making sure everyone has a great time. 
2. Equipment – Professional rental party DJs have the right equipment necessary to make your event go off without a hitch. They will have the necessary sound and lighting equipment, as well as any other special effects you may need. 
3. Cost – Hiring a professional DJ rental for party can be more cost-effective than hiring a band or other live musical entertainment. Since a DJ will usually charge by the hour and not by the performance, you can save money by having a longer event. 
4. Variety – Professional rental party DJs have access to a wide variety of music, so you can pick the perfect soundtrack for your event. This includes everything from classic hits to current chart-toppers, so you're sure to find something everyone will enjoy. 
Choose the best DJ rental for party with an affordable price 
DJ Tovitz is a great choice for an affordable DJ rental for party. He offers a variety of services and packages to fit any budget. His sound system is top of the line and His experienced as a DJ can provide a professional and entertaining performance. He also offers a variety of custom packages to ensure your event is as unique as you are.
Get in touch and hire one of the most renowned Open Format DJs in the scene. His DJ services are available in many cities across the United States, including Alabama, New Jersey, Philadelphia, Miami, Washington DC, New York, Chicago, Florida, Dallas, Houston, Los Angeles, Las Vegas, And Boston.
O texto acima "Dj Rental for Party" é de direito reservado. Sua reprodução, parcial ou total, mesmo citando nossos links, é proibida sem a autorização do autor. Plágio é crime e está previsto no artigo 184 do Código Penal. – Lei n° 9.610-98 sobre direitos autorais.