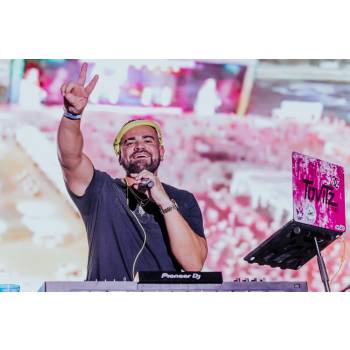 DJ parties are very important in the United States. They are a popular form of entertainment at clubs, bars, and private events. DJs are often the centerpiece of the event, mixing and playing music to help create the right atmosphere. They are also often hired to provide music for wedding receptions, corporate events, and other special occasions. 
DJs provide a wide variety of music to fit the occasion, from hip-hop to house and techno. They can also use their own equipment to create special effects and remixes. DJs often take requests from the crowd, which helps to keep the party going and create a more interactive experience. Many DJs also offer karaoke services, giving guests the chance to sing along to their favorite songs. DJs can also provide light shows and video projections to enhance the atmosphere. 
Would you like a quote or get in touch about Party Dj?
What is the major function of a party DJ? 
DJ parties are a great way to bring people together and have a good time. They are also a great option for those looking to throw a unique and memorable event.
DJ parties generally involve a professional DJ playing music and people dancing and having fun. Depending on the size of the event, the party DJ might also take requests and interact with the guests. Some DJ parties may even feature live performances by local bands or other types of entertainment. 
When hosting a party DJ, it is important to consider the type of music that will be played and the atmosphere that you are aiming for. Common genres for party DJ include hip-hop, EDM, techno, house, and pop. It is also important to think about the type of guests that you will be inviting, as different types of music may be more suited to different age groups. 
Another important aspect to consider is the equipment that will be needed. Depending on the size of the event and the type of music being played, this may include speakers, amplifiers, mixing boards, and other sound equipment. It is important to ensure that the sound system is of good quality and suitable for the space in which the event will be held. Finally, it is important to consider the logistics of the event, such as hiring staff, arranging transport, and ensuring the safety of all attendees. 
Hire the best party DJ and provide a unique and fun experience to your guests 
The best way to find the best party DJ is to ask around to people who have had parties in the past and find out who they hired and how satisfied they were with their services. You can also research online and look for reviews of local DJs. Once you have narrowed down your options, you should contact each of them and ask them about their experience and what kind of experience they can provide to your guests. It's important to make sure that the party DJ is professional, is willing to work with your guests, and can provide a unique and fun experience. 
Tovitz is one of the top names as a party DJ performing in several cities in the United States. He has been a top DJ at various clubs and private events, performing a variety of genres including Open Format, EDM, hip-hop, reggaeton and Brazilian funk music. He is also known for his creative mixing, blending, and remixing skills. He has performed at some of the most prestigious clubs and events around the United States, including the Wall Lounge. Likewise, he has also performed with some of the music industry's top artists, including Ja Rule, Soulja Boy, DJ Khaled (Miami), Ne-Yo, Black Eyed Peas, Baby Boy da Prince, Kaskade, A-Trak, and many others.
O texto acima "Party Dj" é de direito reservado. Sua reprodução, parcial ou total, mesmo citando nossos links, é proibida sem a autorização do autor. Plágio é crime e está previsto no artigo 184 do Código Penal. – Lei n° 9.610-98 sobre direitos autorais.