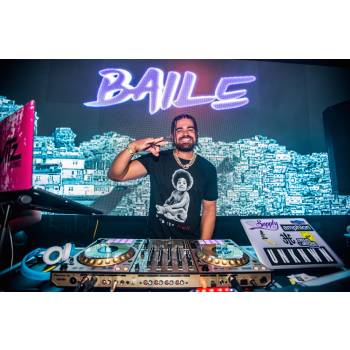 New York City is the ideal place for entertainment, especially for parties with djs and bands. In New York City you will find a variety of venues for DJ and band events and parties, from nightclubs, bars and restaurants to concert halls and arenas. The city has a wide variety of options for every style and budget, from the most upscale VIP clubs to more affordable nightclubs. There are also countless options for live concerts in New York City, from jazz and blues shows in the streets to concerts by international music greats such as Jay-Z and Beyoncé. 
If you are looking for something more casual, you can also find bars with live music, karaoke bars, and a countless number of bars with DJs playing music of all genres.
In this article, we will talk about the importance of hiring the best DJ in NYC to ensure the success of this very memorable moment. Furthermore, we will get to know a little about DJ Tovitz, one of the most renowned DJs in recent years. 
Would you like a quote or get in touch about Best Dj in Nyc?
What is the differential in hiring the best DJ in NYC? 
Hiring the best DJ in NYC ensures that your event will have the best music selections and the highest quality sound production. By having the most experienced DJ, you can rest assured that your party or event will be a success. Additionally, the best DJs have an extensive music library and the ability to read the crowd and know what music will keep the party going. 
The best DJ in NYC is that who is versatile, have a wide range of music knowledge and technical skills, are able to read the crowd, have the ability to connect with their audience, and have the drive and passion to be the best. They should also be aware of the local music scene and embrace the city's culture. DJ Tovitz has all these characteristics, and his experience is the result of a career spanning more than 14 years. He is one of the main names in hip hop, open format, reggaeton, and Brazilian funk, and his sets are the most sought after by lovers of this style. 
Now, we would like to highlight the main points that make DJ Tovitz the best DJ in NYC: 
1. A large and diverse collection of music. A DJ should have knowledge of a variety of music genres, having current and old songs to please all types of audiences. 
2. Mixing skills. A talented DJ must be able to select songs and combine them in a way that creates a unique and memorable experience for listeners. 
3. Ability to improvise. No matter how prepared a DJ is, he must have the ability to improvise and change tracks according to the audience's reaction. 
4. Knowledge of production techniques. The DJ needs to understand mixing and production techniques in order to create original and innovative tracks. 
Choose the best DJ in NYC
DJ Tovitz is one of the most talented DJs of recent years. His international career began in the year 2016, performing in clubs in Orlando, Miami Beach, Boston and New York. The Brazilian DJ has played at the renowned Delano Hotel, the trendy Favela Beach - Wall Lounge Miami Beach, RockWell and many other places. His performances are marked by pure energy and interaction with the audience, it is a fact that the best DJ needs to captivate the audience and ensure the best experience through music and fun, this is the reason that makes DJ Tovitz the best DJ in NYC for any event. 
If you are looking for the best DJ in NYC for your party, be sure that DJ Tovitz is the best choice. His work is worth getting to know!
O texto acima "Best Dj in Nyc" é de direito reservado. Sua reprodução, parcial ou total, mesmo citando nossos links, é proibida sem a autorização do autor. Plágio é crime e está previsto no artigo 184 do Código Penal. – Lei n° 9.610-98 sobre direitos autorais.