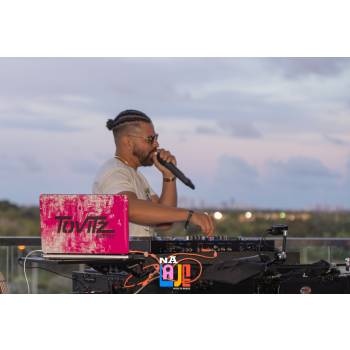 The differential of a party with DJ services is that it provides entertainment in the form of music and sound mixing. A DJ provides a live performance, creating a unique and interactive atmosphere for the event. In addition, a DJ can provide guests with a wide range of music to suit all tastes, allowing them to have a more enjoyable and memorable experience. 
A DJ rental is a service that allows people to rent a DJ and/or sound equipment for a specific event. This usually includes everything from speakers and other sound equipment, to lighting, and other DJ accessories. It is typically used for parties, weddings, and other special events. 
DJ rental services can be an important part of any event or gathering. They provide the music and entertainment that is often the highlight of the event, and they can also help to set the atmosphere and mood. Additionally, they can help to create a unique and memorable experience for guests, as well as provide an opportunity for guests to interact and have fun. For these reasons, DJ rental services can be a great way to make any event special and memorable. 
Would you like a quote or get in touch about Dj Rental?
The importance of hiring professional DJ services 
Hiring DJ rental services is the best option for several reasons. It's worth remembering that music is an essential element to promote fun moments at any party. For this reason, we've highlighted 5 reasons to help you choose the best DJ rental service. 
1. Professionalism: DJ rental services provide a professional, high-quality sound system, custom mixes, and well-crafted playlists. They also have the expertise to run the show successfully and keep the party going. 
2. Versatility: Professional DJs are experienced in providing music for a range of occasions, from weddings, anniversaries, corporate events, and birthdays to private parties and celebrations. They will work with you to create the perfect atmosphere and make sure your guests are dancing the night away. 
3. Quality: Professional DJs have access to a wide range of equipment and have the technical knowledge to use it to its fullest potential. This means that you get the best sound quality and a wide range of music genres. 
4. Safety: Professional DJs are trained to ensure the safety of their guests and equipment. They will check for hazards and use correct safety procedures to ensure that everyone has a great time without any incidents. 
5. Stress-free: When you hire a professional DJ, you don't have to worry about setting up, running, and dismantling the sound system or tracking down the right music. They will take care of everything for you, leaving you free to enjoy your event. 
DJ Tovitz is one of the most recommended professionals for your party
If you are looking for the best DJ rental service for your party, DJ Tovitz is one of the most sought after names in Open Format style. His style is versatile and highly professional, with extensive experience in hip hop, reggaeton, and Brazilian funk. DJ Tovitz serves a variety of clients seeking DJ rental services for parties and clubs in many cities across the United States, including Houston, Miami, Las Vegas, Washington DC, New York, Chicago, Florida, Dallas, Philadelphia, New Jersey, Alabama, and Boston. 
He also has an important partnership with Komodo lounge, Pilos Tequila Garden, Moxy South Beach, MaÜ Miami, Playa Miami, LIV, Swan, The Locale, Sax Lounge, Brahma Beer USA. Contact your advisor and hire the best DJ for your event.
O texto acima "Dj Rental" é de direito reservado. Sua reprodução, parcial ou total, mesmo citando nossos links, é proibida sem a autorização do autor. Plágio é crime e está previsto no artigo 184 do Código Penal. – Lei n° 9.610-98 sobre direitos autorais.