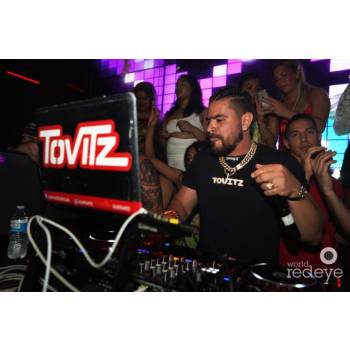 Hip Hop and R&B style have their roots in African-American culture and grew out of funk, soul, and disco music of the late 1970s. The genre began to gain mainstream attention in the early 1980s, and it has since gone on to become one of the most popular genres in the music industry. 
R&B has had a huge influence on the contemporary music scene. Many artists have taken elements from R&B and incorporated them into their own music. Artists such as Drake, Beyonce, The Weeknd, Rihanna, and many more have taken inspiration from R&B and blended it with other genres to create their own sound. R&B has also been used to create dance and pop music, as well as being used as a key influence in the creation of neo-soul. In addition, R&B has helped to shape the sounds of genres such as hip-hop, trap, and EDM. 
Would you like a quote or get in touch about Hip Hop R&B Dj?
How important is a hip hop R&B DJ to music today? 
A hip hop R&B DJ is incredibly important to music today. DJs are responsible for creating the atmosphere in clubs and events, and they are also responsible for introducing new music and remixing classic songs for the audience. They are able to provide a unique experience for their listeners and can often be the difference between a good and a great night.
A DJ can be an essential element of a party. DJs can provide music that everyone can enjoy and help create an atmosphere that encourages people to have a good time. They can also help keep the party going by playing a variety of different genres and mixing songs to keep the energy up. Additionally, if the party is a themed event, a DJ can help set the mood by playing music that fits the theme. 
A hip hop R&B DJ can offer a wide variety of music, from classic hip hop and R&B hits to the hottest new songs. They can also provide a personalized playlist for the party, as well as party games and activities to keep guests entertained. They can also provide lighting and visual effects to create a memorable atmosphere and create a fun, lively atmosphere. 
What makes a hip hop R&B DJ the best in the scene? 
There are many factors that could make a hip hop R&B DJ the best in the scene. These factors include having a great selection of music, being able to mix songs seamlessly from one to the next, and having a great sense of timing. In addition, having a deep knowledge of the music and culture of hip hop and R&B, being able to read a crowd and know what songs will get them going, and having the skill to scratch and mix with turntables can all make a DJ stand out. A great hip hop R&B DJ is also willing to take risks and try something new, while also being able to keep the party going by playing the classics. 
Hip hop R&B DJ experience is important because it provides an understanding of the culture and history behind the music and the art of DJing. It also helps to develop the skills needed to create and perform music in these genres. Being knowledgeable in these areas can help in the development of a DJ's career and give them an edge in the industry. 
Choose the best reference as a hip hop R&B DJ for your party
Consolidated in his international career as a hip hop R&B DJ, Tovitz is one of the artists who has made a name for himself in the style. His sets are the most sought after by fans of the genre. It is worth knowing the work of DJ Tovitz and hire this incredible artist for your party.
O texto acima "Hip Hop R&B Dj" é de direito reservado. Sua reprodução, parcial ou total, mesmo citando nossos links, é proibida sem a autorização do autor. Plágio é crime e está previsto no artigo 184 do Código Penal. – Lei n° 9.610-98 sobre direitos autorais.