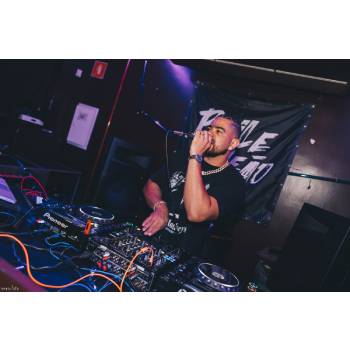 In the United States, music parties are widely popular and sought after by people of all ages. This is one of the reasons why DJS are in demand and why there are so many types of music parties available to attend. Music parties typically involve a DJ playing a variety of music for guests to dance to. Depending on the type of party, the DJ may also provide other forms of entertainment such as light shows, karaoke, trivia games, or other activities. Music parties also often feature food and drinks for guests to enjoy. 
An event DJ is a disc jockey who specializes in providing music and entertainment for events such as parties, weddings, corporate events, school dances, etc. They usually have a wide variety of music they can play and specialize in creating a specific atmosphere. They may also provide lighting and sound equipment, and may be able to provide other services such as karaoke. 
Would you like a quote or get in touch about Event Dj?
Hiring a professional DJ is indispensable 
It is extremely important to hire a qualified event DJ. A qualified DJ will be experienced and knowledgeable in the craft, possess the right equipment, and be able to read the crowd and deliver the perfect mix of music to suit any event. They should also be able to provide advice on the best way to set up the event, and be able to troubleshoot any technical issues that arise. A qualified event DJ will also be able to help create an atmosphere that will make your event a success. 
It is also important to make sure that the event DJ is reliable and punctual. A good DJ will arrive on time, be prepared with the necessary equipment, and be able to stay for the duration of the event. They should also be prepared to take requests from guests and be able to make adjustments on the fly if needed. This will help ensure that your event runs smoothly and that everyone has a great time. 
The best way to guarantee the success of your party is to choose an experienced and professional event DJ who has a good reputation and can customize the music to suit your specific needs. It is also important to research DJs in your area and read reviews from past clients to ensure you are getting the best value for your money. Finally, be sure to communicate your expectations clearly and discuss any special requests before the event. 
DJ Tovitz performs in many cities across the United States 
DJ Tovitz performs in many cities across the United States. From small clubs to large arenas, DJ Tovitz has performed in some of the most iconic venues. He has performed in large cities such as Los Angeles, New York, Chicago, Miami, and many more. He has also performed in clubs such as Mynt Lounge and Mokai. He is currently scheduled to perform in Las Vegas, Houston, Washington, Dallas, Florida, and other cities across the United States. 
If you are looking for the best event DJ, you can count on DJ Tovitz's experience and presentation full of energy and mic technique to ensure your event is a success. With years of experience in high-profile events and a vast music library, DJ Tovitz will provide an unforgettable musical experience that you and your guests won't forget. So, if you're looking for the most professional and entertaining event DJ, choose DJ Tovitz to make your event a night to remember.
O texto acima "Event Dj" é de direito reservado. Sua reprodução, parcial ou total, mesmo citando nossos links, é proibida sem a autorização do autor. Plágio é crime e está previsto no artigo 184 do Código Penal. – Lei n° 9.610-98 sobre direitos autorais.