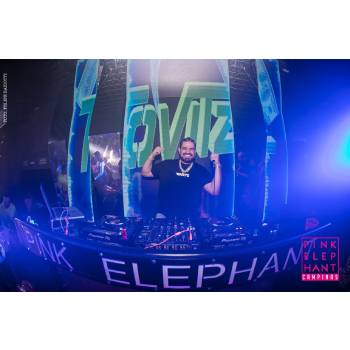 Musical parties can be a great way to connect people, especially if it's a diverse group. Music can be a unifying experience that encourages people to interact with each other and form bonds. It can also help create a relaxed atmosphere and provide a setting for people to share stories and experiences. 
Rent a DJ for a party can be significant for many reasons. A DJ can provide the perfect music to get everyone in the mood to party and create a fun atmosphere. They can also be a great source of entertainment, often playing music that everyone can enjoy and getting the party going. A DJ can also help to keep the party on track and ensure that the music is appropriate for the occasion. Lastly, a DJ can help keep the party organized, making sure that everyone is having a good time and that the event runs smoothly. 
Would you like a quote or get in touch about Rent a Dj for Party?
Rent a DJ for a party is indispensable 
If you don't rent a DJ for a party, you may find that the atmosphere of your event is lacking. Without a DJ, you won't have any music to set the tone for the party and your guests may end up feeling awkward or bored. Additionally, having a rent a DJ for a party can help ensure that your event is running smoothly and that everyone is having a good time. There are benefits to hiring a DJ for a party, the main ones are: 
1. Professional Sound Quality: rent a DJ for a party will have access to high-quality sound equipment and will be able to provide a superior sound experience for your guests. 
2. Professional Lighting: rent a DJ for a party also have access to specialized lighting equipment. This can help to create an exciting atmosphere and enhance the overall look and feel of your event. 
3. Music Variety: Professional DJs have access to a wide selection of music, so they can provide music for different tastes and preferences. This helps to ensure that everyone at your party has something they can enjoy. 
4. Personalization: Professional DJs can customize the music to fit the theme of your event. They can also work with you to create a unique playlist of music that will be sure to please your guests. 
5. Professionalism: Professional DJs are experienced and highly trained, so they know how to keep the party going with just the right music and energy. They also know how to keep the volume at an appropriate level and keep the party flowing. 
6. Stress-Free: rent a DJ for a party takes the stress out of planning and managing the music for your event. You can rely on them to handle all of the music needs and leave you free to focus on other aspects of the party. 
Ensure the hit of your parties with the outstanding performances of DJ Tovitz 
If you are looking to rent a DJ for a party, DJ Tovitz is the best choice for several reasons. He is a professional DJ who has a proven track record of providing high-quality music for events and parties. He is experienced in mixing and matching different styles of music and creating a unique atmosphere for your event. He has a wide range of music genres and styles to choose from, so you can be sure that you will have exactly the kind of music that you want at your event. Whether you're looking for Open Format, hip-hop, reggaeton, or even Brazilian Funk, DJ Tovitz has something for everyone.
DJ Tovitz is also very flexible and can work with you to ensure that your event goes exactly as you want it to. He will take your requests and make sure that your event is exactly what you had in mind. He has all the necessary equipment to provide high-quality music for your event, including sound systems, lights, and other equipment.
DJ Tovitz's prices are competitive and he can work with you to create a package that fits your budget. Overall, DJ Tovitz is a great choice for any event or party. He will make sure that your event is exactly what you wanted and that everyone has a great time.
O texto acima "Rent a Dj for Party" é de direito reservado. Sua reprodução, parcial ou total, mesmo citando nossos links, é proibida sem a autorização do autor. Plágio é crime e está previsto no artigo 184 do Código Penal. – Lei n° 9.610-98 sobre direitos autorais.